We
are a small hobby farm located in Central Minnesota. We have been breeding miniature horses since 2010. We have 10-20 miniatures at any given time. Our main focus in our breeding program is to breed quality mini's that are bay or buckskin in color while maintaining a height 30 inches and under.
In 2015 we purchased 2 new stallions as we started to change our focus to continue breeding for comformation and color but also to breed for size. Our 29" Buckskin stud is Triple K's Jokers Mr Perfect and our 27" Bay stud is Ten Ls Spirits Rowdy Cowboy. In 2019 we lost Cowboy and purchaed Hunterberry Hill Sweetest Impression; Teddy. We are very excited to see what these guys will add to our breeding program.
In addition to raising the miniature horses we also raise several varieties of Old English Game Bantams and Call Ducks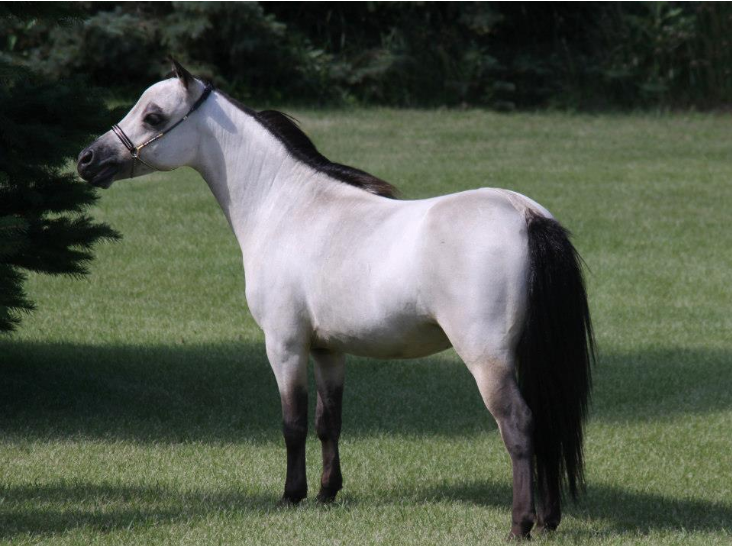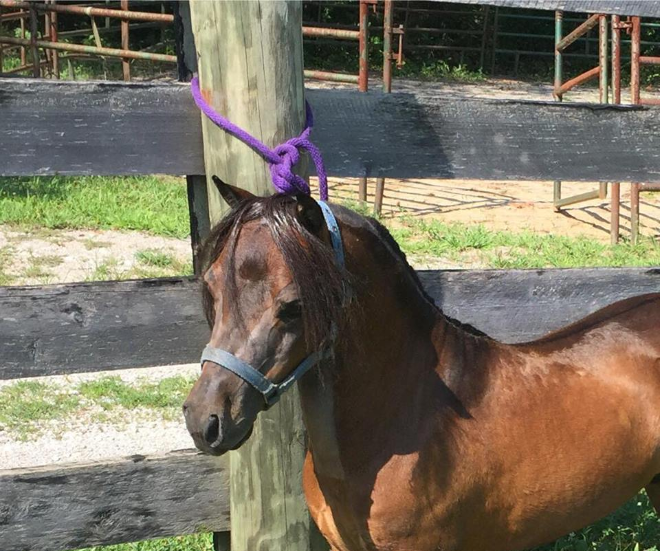 Herd Sire: Triple Ks Jokers Mr Perfect
Herd Sire: Hunterberry Hill Sweetest Impression "Teddy"
Our breeding program consists of horses from some of the following bloodlines: Riverburgh's Jess Let Me Impress,Gold Melody Boy, Wittmaacks Mickey Mouse, Sids Rebel, Sids Bunny, Komokos Teenie Jeanie, Alvadors Double Destiny, Sheep Meadow Whiz, Stouts Moontana, Roan Ranger, Boones Little Buckeroo, Little Kings Buck Echo, Little Kings Bullet Buckeroo, Little Kings Boogie Buckeroo, Buckeroos Top Cat, Little Kings Dream Supreme, Little Kings Vanessa SupremeLittle Kings White Russian, IMA Boones Little Buckeroo Too (BTU), Hunt House Farm Medalion, Flying W Farms Little Blue Boy, Jandts Right Ruthie, Jandts Dashing Dots, Jandts Dots N Dashes and Ten Ls Echos Captive Spirit.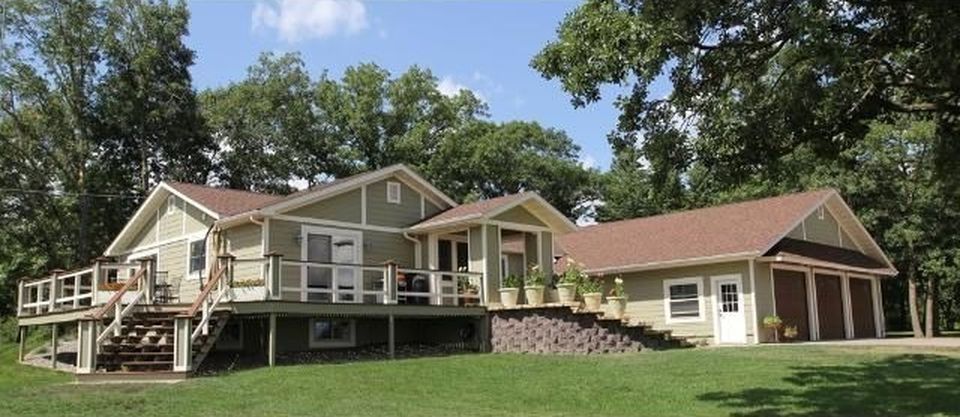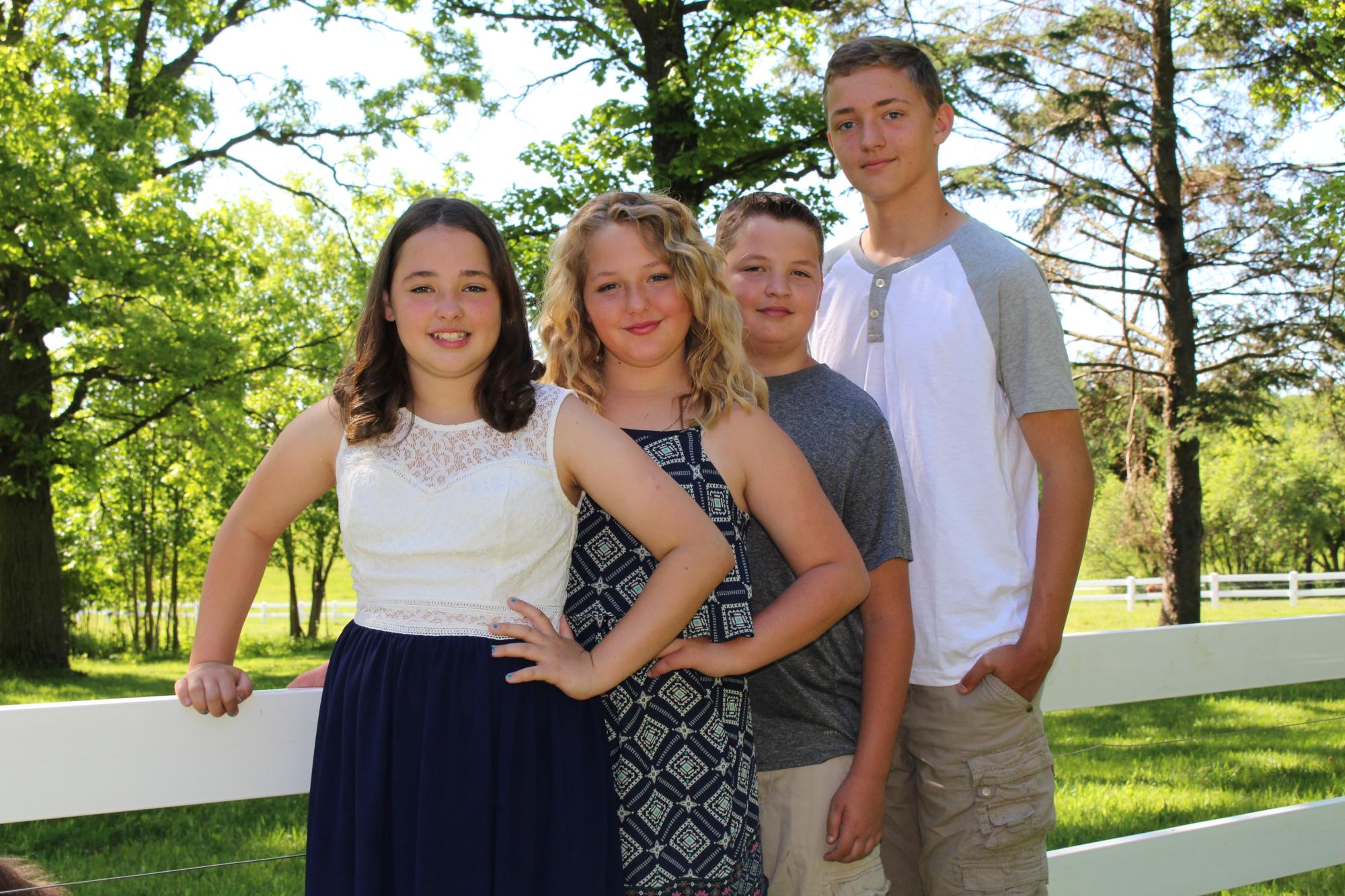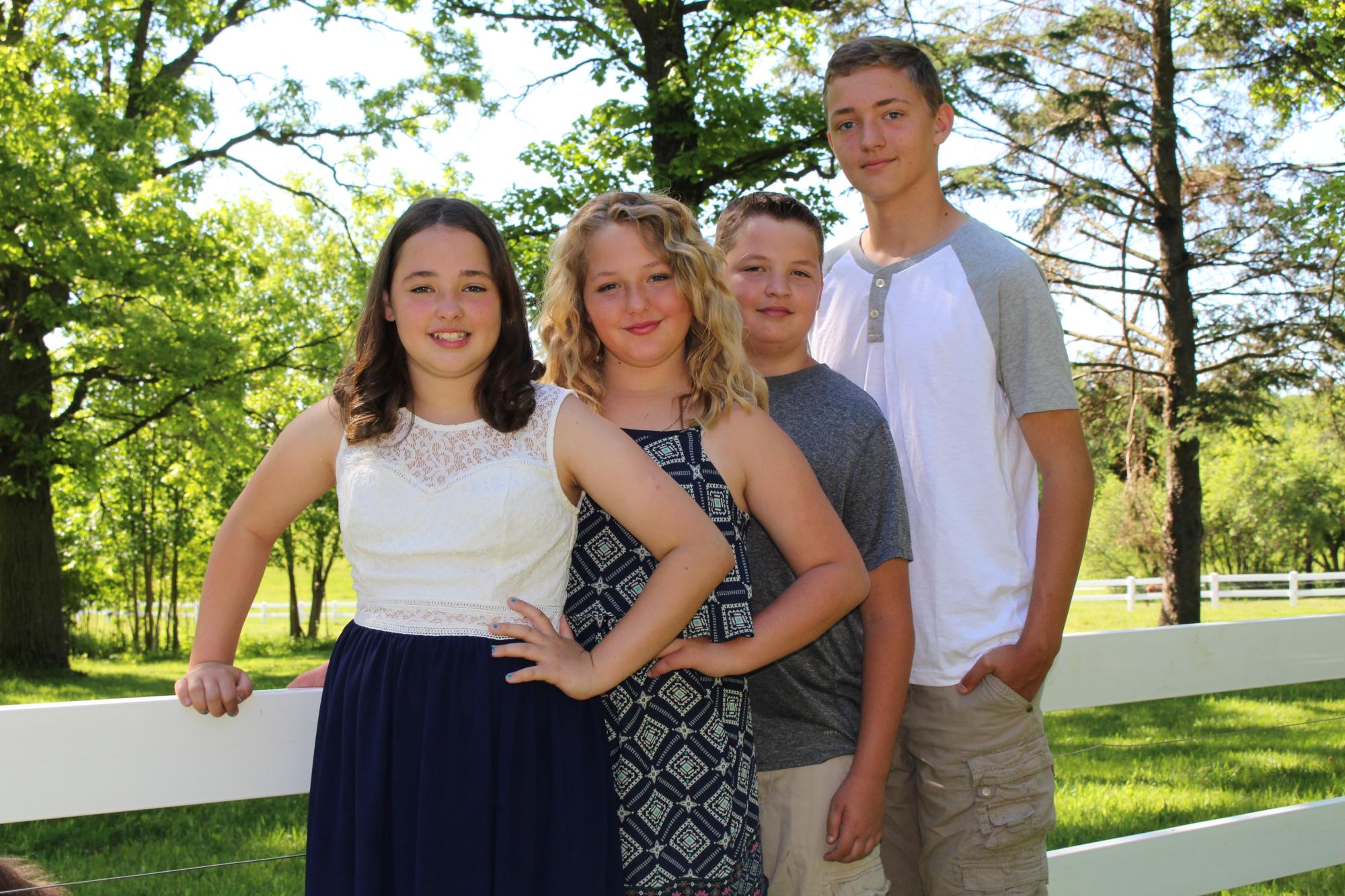 We started our hobby farm in 2010 while living in the Twin Cities (Greenfield, MN ).
In 2013, we relocated the farm back to our hometown of Brainerd, Minnesota. We were very excited to purchase a home and an existing hobby farm without having to start from scratch as we did in Greenfield.
We have 4 great kids. Kylee, Carter and Kenzee are our 13 year old triplets and Chase is our 15 year old son.